UF's Kathey Porter featured during 2016 Essence Festival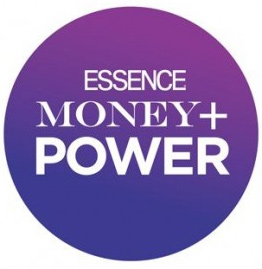 University of Florida's Director of Small Business and Vendor Diversity Relations, Kathey Porter, was a featured speaker during the 2016 Essence Festival first ever Money and Power Expo – Leap, Run, Grow. Porter offered experiential insights in a session on July 1, 2016 at 2PM titled "So you think you're ready to do business with the federal government?" The session explored key steps to helping businesses become contract ready and carve out a path to doing business with the federal government.
The 2016 Essence Money and Power Expo – Leap, Run, Grow is a partnership between Essence Magazine and the Minority Business Development Agency to support the development of Black women entrepreneurs by providing them with new and existing products, tools, services and experiences. This unique forum includes business topics such as Finance, Tech, Careers and Entrepreneurship with point of views from seasoned executives. Essence is dedicated to honoring the entrepreneurial accomplishments of women by providing a platform and rich content that appeal to the minority woman business owner.
Kathey Porter leads UF's Small Business and Vendor Diversity Relations division where she is responsible for providing strategic insights and recommendations on appropriate policies, procedures and processes in accordance with state and federal laws and regulations and developing an inclusive program focusing on ensuring equal access for Small/HUB Zone/Minority/Small Disadvantaged/Veteran/Service-Disabled Veteran/& Women-Owned businesses, by providing them equal opportunity to compete for procurement and contracting opportunities at the University.
Porter is a nationally recognized expert in the field of small business development and is a frequent speaker on small business development, supplier diversity and federal and higher education procurement. Kathey received her MBA from Georgia Southern University, BBA from Savannah State University and a CPSD (Certified Professional in Supplier Diversity) through the Institute for Supply Management
About Essence Festival
Time Inc.'s Essence Festival attracts more than 450,000 attendees for its annual cultural celebration featuring more than 100 performing artists and over 100 speakers—which include Oprah Winfrey, Mariah Carey, Tyra Banks, Misty Copeland and many more. Featuring entertainment, empowerment, and cultural experiences, it is recognized as one of the country's largest live events.