Renita Hunt, President, Dress For Success® Greater Orlando Chapter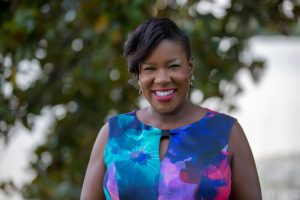 Renita Hunt is a dynamic empowerment speaker, blogger, and marketing communication executive.  Renita started her professional career as media mogul Ted Turner's personal receptionist in Atlanta, went across the pond to work for Apple in London, and planned events for Magic Johnson Enterprises directly with Magic Johnson all before the age of 25.
Throughout her 18+ years professional background in marketing communications, Renita has worked with such brands as: Holiday Inn Club Vacations, Home Depot, Ford, Coca-Cola, McDonald's just to name a few. Renita is extremely passionate about giving back, women empowerment, diversity and inclusion, and all things fashion.
Renita is currently the Board President of Dress for Success Greater Orlando. In addition to Dress for Success, Renita is a part of many professional boards such as: Central Florida Employment Council, National Black MBA Association, and Orlando Museum of Art-Council of 101. Renita holds an MBA from University of Phoenix, a BA in Public Relations from Clark Atlanta University, and a Digital Marketing Diploma from Shaw Academy.