Karima Mariama-Arthur, Esq., Founder & CEO, WordSmithRapport™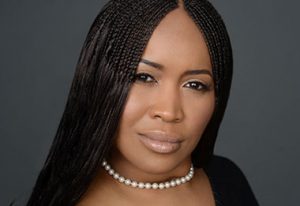 Karima Mariama-Arthur is Founder and Chief Executive Officer of WordSmithRapport™, and brings more than two decades of comprehensive, blue chip experience in law, business, and academia to the field of human capital asset growth and professional development. A leading authority in cutting-edge adult education, Karima advises individuals and organizations on the dynamics of leadership development, complex communication and performance management. As an extension of her work, she speaks regularly both nationally and internationally in her areas of expertise.
Prior to founding WordSmithRapport™, Karima spent more than a decade working exclusively with corporate litigation based firms where she focused on corporate compliance, commercial transactions, and complex foreign litigation. Introduced to the world of complex litigation while clerking for the late Johnnie L. Cochran, Jr., she learned to manage voluminous caseloads and developed an affinity for resolving high-stakes disputes. For the past ten years she has served diligently as a trusted advisor to the Lawyer Assistance Committee for the Lawyer Assistance Program of the District of Columbia Bar, a confidential program that provides assistance to lawyers, judges, and law students who experience problems that interfere with their personal lives or their ability to serve as counsel or officers of the court.
She is the President of the Global Advisory Board for the Women's Global Leadership Initiative and has served on global advisory councils in Egypt and India, providing strategic advice to organizations seeking to engage international stakeholders. Additionally, she sits on the Board of Directors and serves on the Governance Committee for The Franklin Foundation for Innovation. Karima is also featured on SheSource, an online brain trust of female experts on diverse topics designed to serve journalists, producers, and booking agents who need female guests and sources.
A native of California, Karima launched her academic career at the University of California Davis, where she earned a Bachelor of Arts in Political Science and earned her Juris Doctor from the Roger Williams University School of Law and clerked for the Honorable Jacob Hagopian, United States District Court for the District of Rhode Island.
Karima is the author of Poised For Excellence (Palgrave Macmillan) and is featured in Flat World Navigation: Collaboration and Networking in the Global Digital Economy (KoganPage). She is a former member of the Forbes Coaches Council, an invitation-only community for top tier business, career and professional coaches whose industry success has been publicly recognized. Currently, Karima sits on the Editorial Board for the Silent Warrior, a publication produced by the Augustus F. Hawkins Foundation, and is a regular contributor to the Human Capital Institute, Entrepreneur, Success, Black Enterprise, and Speaker magazines.